Boulder County Sheriff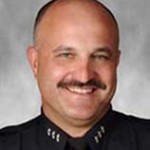 Joe Pelle contacted the NCA to spread the word that the Boulder County Sheriff's Niwot sub-station will be moving in January from its current location in the Cottonwood Square Shopping Center to the Mountain View Fire Protection District Station #4 (8500 Niwot Road, Niwot, CO  80544).  The Sheriff's office will have an emblem on the north door (closest door to Niwot Road).   The relocation will bring the officers closer to Niwot Elementary and Niwot High School and be a cost savings for the Department.
Additional details will be posted as they are made available.