2021 Events
---
NCA Annual Meeting
April 14, 2021
YouTube Livestream
This year's annual meeting was live streamed on the NCA YouTube channel.  A recording of the meeting can be viewed here:  https://youtu.be/-3rzoYntWu4
The Powerpoint presentation can be downloaded by this link:
Election results
Each NCA board position is a two year term and are split so that half are voted on in even years and the other half voted on in odd years.  Below are the results of the 2021 odd year election.
The following positions were unanimously elected.
Vice President: Julie Breyer
Treasurer: Terry Larsen
Dir. at Large – Membership: Johnny Barrett
Dir. at Large – Niwot LID: Laura Skaggs
Dir. at Large: Kathy Koehler
Area 1 Rep: Jeff Knight
Area 3 Rep: Pat Murphy
Area 5 Rep: John Barto
Area 7 Rep: Liz Marr
---
Fourth Of July Motorcade
July 4, 2021
All over Niwot
This year's 4th Of July celebration was a little different, but still a ton of fun! We're brought the parade to the neighborhood, via a motorcade. This year we honored Chuck Klueber, as our 2021 Grand Marshal. Because of his steadfast dedication to the community and ongoing support of projects big and small, we chose Chuck as this year's Grand Marshal. (click for details)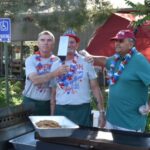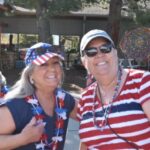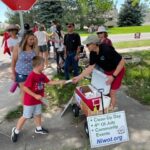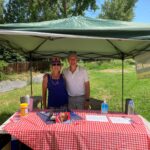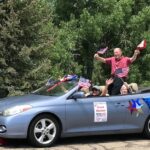 ---
National Night Out
August 3, 2021
Murray Street, Niwot
For the fourth time the NCA partnered with the Boulder County Sheriff's Office to host a National Night Out event in Niwot.  This is a nationwide event that is held annually on the first Tuesday of August.  (natw.org).  This is community-building campaign that promotes first responders and community partnerships and neighborhood camaraderie to make our neighborhoods better places to live.
With plenty of our first responders showing off their equipment, free food, and the Niwot Semi Marching Free Grange Band it was quite an event.  Sheriff Joe Pelle spent the evening meeting Niwotians and kids enjoyed climbing in and around police cruisers and firetrucks.
---
Niwot Cleanup Day
September 18, 2021
Niwot High School
The Niwot Clean Up Day is one of our favorite NCA community services. It affords our members an opportunity to reduce waste and recycle hard to discard items from around the house. The annual event that typically occurs in May of each year has not been held for over a year, due to the pandemic. This year we were especially grateful to be able to offer Niwot Clean Up Day!
Below are some pictures.  Soon we'll post statistics regarding trash, yard waste, recycling, and landfill diversion.
A special thanks to the many volunteers that we had that made the event possible and NCA board member John Barto for organizing the entire event.
Statistics coming soon!
---
Veterans Banner Celebratio
November 7, 2021
2nd Ave & Franklin St, Niwot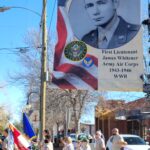 Sunday, November 7, was a beautiful day to celebrate our veterans. The Niwot Semi-Free Marching Free Grange Band played a beautiful medley in salute of all the armed forces. NCA President, David Limbach, and NBA President, Eric Bergeson addressed the families who attended to honor their beloved veterans. After the formal portion of the program was over, people strolled 2nd Avenue and Cottonwood Square to have their photographs taken next to the banners of their honoree. Below are some images from the day.